Turning point 1-day retreat
With the world in a state of rapid change, many of us are finding it increasingly difficult to navigate our reality. The way we have navigated our lives in the past is no longer working for us and we can easily feel overwhelmed and lost. We are literally at a turning point, and we are being asked to turn our focus inwards to find the answers that are truly supportive, nourishing and correct for us.
During this 1 day retreat we aim to not only offer some understanding to what is happening on a global level in the world but also to give insight into how you as an individual fit into that story. With a combination of Evolutionary astrology, Human design ceremony and sound healing we hope to offer you the tools you personally need to navigate your way through life with more awareness, security, ease and flow.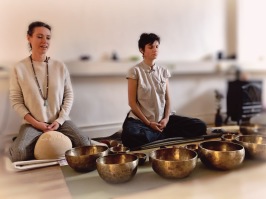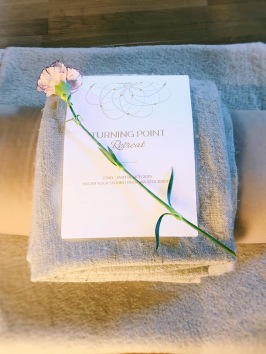 Jennifer Langstone, Helena Smeds and Yuliya Maslyn, your guides for the weekend, combine their incredible skills which are a combination of ancient wisdom and advanced techniques to connect you with your own inner compass. This retreat is designed to take you on a journey of self exploration and to deeply empower you to step into your authentic truth.
During the retreat we will offer individually focused guidance, for this purpose we will ask for your birth details (date, place of birth and exact time ) when you book your space.
The retreat will be held in English but we can also explain in Swedish when needed.
Lunch and snacks are included. All meals will be vegan. Gluten free options will also be available on request.

Date: Saturday 11th May

Times: 9.30 - approximately 17.30

Location: Yogini Yoga Studio, address: Alviksvägen 43, Bromma (Stockholm, Sweden)

Accommodation: We will be happy to support you with finding nearby accommodation.

Contact: Helena info@human-design.se

Booking and payment: 1200 SEK incl. VAT. Reservation fee 300 SEK (reservation fee is non refundable)

The remaining balance is due on arrival. Payable by Swish or PayPal.