Tea and Humans go long way back together, we became friends centuries ago. The first relationship was established on the healing level. If you want to look at your daily beverage in a new way, this space if for you. You will hear how the tea plant camellia sinensis we all know can become a healing medium in your daily life. After a brief introduction, we will share a silent tea ceremony with Living Tea. Be ready to clear your mind, open your heart and illuminate the spirit, with the help of this priceless gift that Nature gave us.
Upcoming Dates 2020:
February 29th, 14:00-16:30
Yogini dropin cards accepted.
We encourage a donation of 200 SEK if you feel that this gathering benefited to your wellbeing. Your donation will support Yogini and Light meets Life tea centre continued effort to make this world a better place.
Swish to 0729430000 with #tea
Du kan betala för 1 ggr 200 kr eller gå med ditt klippkort eller terminskort.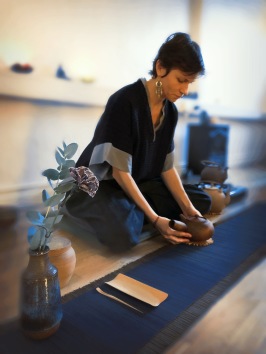 Tea Meditation erbjuds drop-in vissa lördagar under terminen.
Se datum via Boka tid knappen